Cayetano Ferrer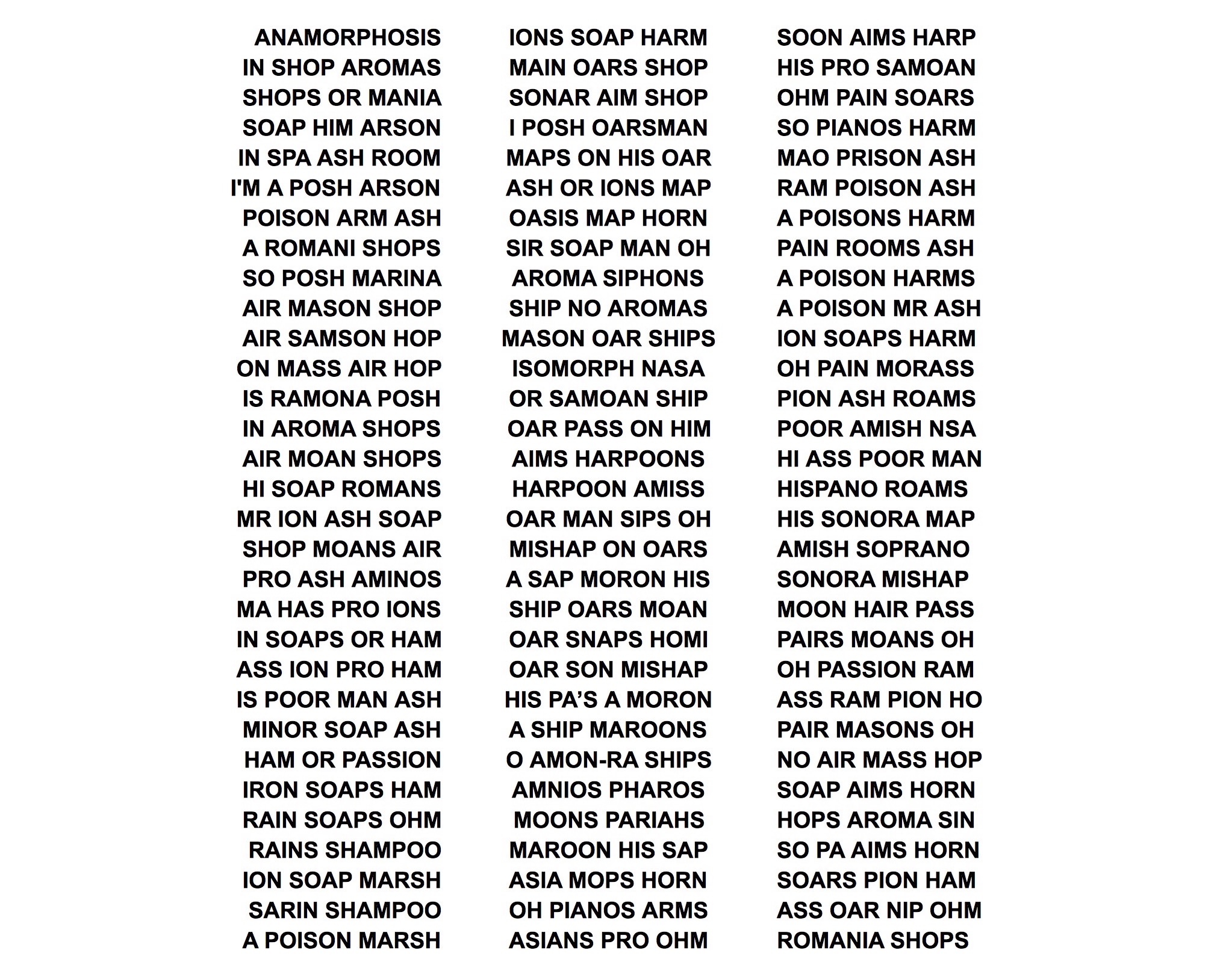 Central to the display are a series of elastic sculptures based on historical column designs from various periods, connected to the gallery architecture in differing states of tension. Functioning as straps or binding devices, these objects are adaptable and touch on shifting symbolic potential at different states of elongation and positioning. While treating the thoroughly categorised pillar-elements, to a questioning-mood, Ferrer cast them in ultragel and silicone. The distortion serves a search for semiotic functions where phrases in language — understood as a pattern — feels similar to the set elements combining to make what we have learned to idealise as a correct form of a pillar type (Doric, Ionic, Corinthian — all solidified figments from the classical era in the history of art).
But purity is a prison, a death dream. As with phrases combined of single words like the distinct elements of the column, imagine the visceral tingle of the phrase or idiom being stretched and deformed even further, a pattern virus. We live in the after effect of men whose dreams of perfection over wrote the remnants from ancient times. Still our understanding suffer the restraints of the ideal forms of Plato and a desire for origins. The title, made up of 90 anagrams of the word Anamorphosis, will constantly change throughout the exhibition, creating multiple entry points that are intermittently pertinent to the visual and material language of the exhibition, and other times absurd and disconnected. Anachronism is a device of belonging in a visual context.
—
Cayetano Ferrer is based in Los Angeles and studied at the Art Institute of Chicago (BFA) and the University of Southern California (MFA). He was awarded a 2015 Art + Technology Lab grant from the Los Angeles County Museum of Art and in 2013, Ferrer was an Artadia Awardee for visual art. His most recent solo exhibition, Tropos, was staged in a former grain mill in Buenos Aires Argentina (2017), and he has recently exhibited at group shows at the Henie Onstad Kunstsenter in Oslo (2017) and the Institute of Contemporary Art in Philadelphia (2017). In 2015, Ferrer realised his first solo museum exhibition at the Santa Barbara Museum of Art. Ferrer's work has been exhibited at the Hessel Museum of Art in New York (2015); at the Swiss Institute in New York (2014); at the Los Angeles Municipal Art Gallery in Barnsdall Park and a billboard in Hollywood as part of Made in LA (2012), the Hammer Museum's first Los Angeles biennial.